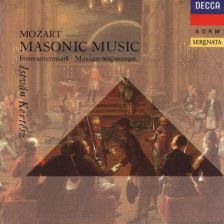 No 1
Maurerische Trauermusik, K477 (1785)
All of Mozart's Masonic music languishes in obscurity – the various hymns, songs and cantatas he wrote for his Viennese lodge during the 1780s. It's one thing to gather a pair of basset-horn players for the Requiem but another to get no fewer than three in the same room, along with a contrabassoonist and a reasonable-sized orchestra. For me there's only one recording that captures the solemn tread of theMasonic Funeral Music – the LSO with Kertész, complete with a pair of horns who sound as if they've flown in specially from Die Walküre.
London Symphony Orchestra / István Kertész 
(Decca)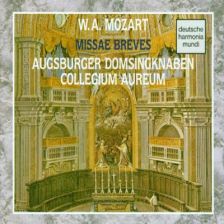 No 2
Missa brevis in F major, K192 (1774)
For many, Mozart's church music begins with the Coronation Mass of 1779 and ends with the Requiem 12 years later. Mozart's early Masses, though – despite in many cases being little more than Gebrauchsmusik, composed out of temporal duty, rather than works dedicated selflessly to the deity, like Haydn's – contain many moments of remarkable charm. This wonderful F major Mass is one such, lasting barely 20 minutes but full of irresistible melody. Try if you can to dig out this double-set of eight Missae breves with the solos taken by the boys of Augsburg Cathedral.
Chamber Choir of the Augsburger Domsingknaben; Collegium Aureum / Reinhard Kammler 
(Deutsche Harmonia Mundi)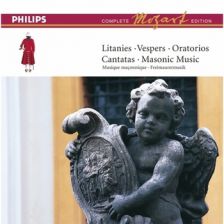 No 3
Davide penitente, K469 (1785)
The unfinished C minor Mass is ever popular, but less often heard is Mozart's oratorio fashioned from the completedKyrie and Gloria, decked out with a new Italian text (possibly by Lorenzo da Ponte) and augmented by a pair of new arias: 'A te, fra tanti affanni', for tenor with wonderful woodwind obbligatos, and 'Tra l'oscure ombre funeste', a richly chromatic creation for soprano. None of the available recordings is totally ideal, so best stick to Philips' entry in the Complete Mozart Edition.
Sols; Stuttgart Radio Choir and Symphony Orchestra / Neville Marriner
(Philips/Decca)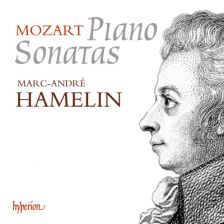 No 4
Eine kleine Gigue, K574 (1789)
This wonderful piano miniature was written into the notebook of a local organist during a visit by Mozart to Leipzig. It demonstrates all the Salzburger's skill in the Baroque style of Bach and Handel while sounding like no one other than a formidable composer of the Enlightenment. Tchaikovsky orchestrated it in his orchestral suite Mozartiana; I remember well a concert by Charles Rosen in which he made it sound for all the world like Schoenberg.
Marc-André Hamelin pf
(Hyperion)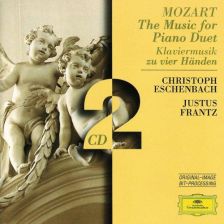 No 5
Piano Duet Sonata in F, K497 (1786)
Mozart's largest-scale and most finely wrought piece for two players at one piano. His five duet sonatas rarely come out from the parlour, and I imagine that most amateur pianists stay away from this F major work because it is so ferociously difficult! Nevertheless, it's as mature as any piano work by Mozart – approaching Schubert in its far-reaching harmonic shifts. Frantz and Eschenbach just about pin down its technical challenges in their set of Mozart's four-hand music.
Justus Frantz, Christoph Eschenbach pf
(DG)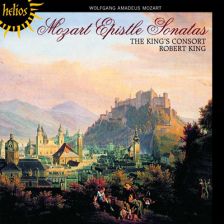 No 6
Epistle Sonata No 7, K224 (1780)
Another hidden corner of Mozart's output is his Epistle Sonatas – sonata movements designed to cover scene changes during the Mass. There are 17 in all, ranging from three-minute pieces for the 'Salzburg church trio' of two violins, bass and organ, up to K336, which amounts to an organ concerto movement in all but name. This F major work is another charmer, with a wonderful 'bell' effect as violin lines cascade against each other in the development.
The King's Consort / Robert King
(Hyperion)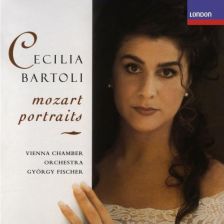 No 7
Al desio di chi t'adora, K577 (1789)
Nothing neglected about The Marriage of Figaro – but when Mozart revived it in 1789, his original Susanna, the Irish actress-singer Nancy Storace, had departed for London and the role was taken by the coloratura Adriana Ferrarese. Out, too, was the simple but touching garden aria, 'Deh vieni non tardar', and in came this flashy replacement aria. It's hardly ever done in situ, not least because the plainer original aria seems so much part of Susanna's character, although Cecilia Bartoli substituted the new aria and its partner, 'Un moto di gioia', at Covent Garden.
Cecilia Bartoli mez Vienna Chamber Orchestra / György Fischer
(Decca)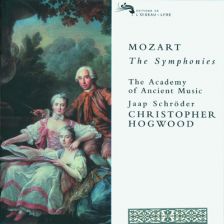 No 8
Symphony No 26 in E flat, K184 (1773)
Mozart wrote far more symphonies than the number of the last (No 41) might lead one to believe. Nevertheless, hardly any of them outside the masterly late works get out that often. This is a particularly compact example, three movements in one, opening with the dotted rhythm so characteristic of Mozart's E flat music, closing with a boisterous, jig-like finale; in between comes a drop to C minor (a tonal gambit he would later use in the Jeunehomme Piano Concerto and the violin-and-viola Sinfonia concertante) for music of a depth that is remarkable for someone in their middle-teens.
Academy of Ancient Music / Christopher Hogwood
(L'Oiseau-Lyre)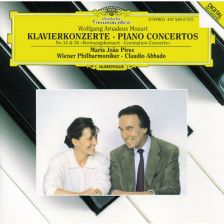 No 9
Piano Concerto No 26 in D, 'Coronation', K537 (1788)
None of Mozart's Viennese piano concertos is, strictly speaking, neglected but this one has experienced a downturn in its fortunes since the Victorian period, when it was among the most popular. Supposedly composed in a hurry, the manuscript reveals that Mozart must have made up much of the solo part in performance; a lot of what you hear is conjecture by later editors. Don't be fooled though, as this is a work of wondrous harmonic adventurousness and that generosity of melody, not to mention contrapuntal ingenuity, that is to be expected of Mozart's late style.
Maria João Pires pf Vienna Philharmonic Orchestra / Claudio Abbado
(DG)
No 10
String Quintet in D, K593 (1790)
Mozart seemed far more at home with the string quintet than he did with the quartet – the extra viola offering him the expanded palette he needed to write some of his most profound music. Shame it is, then, that in the minds of many the G minor (K516) is the string quintet – just as the E flat Piano Quartet, K493, is less highly favoured than its darker G minor sister-work, K478. Mozart's last-but-one essay in the form is this wonderful, unsung work from the penultimate year of his life, fully the equal of any other of the quintets.
Grumiaux Trio with Arpad Gérecz vn Max Lesueur va
(Philips)
From Gramophone