Arvo Pärt is an Estonian composer of classical and sacred music.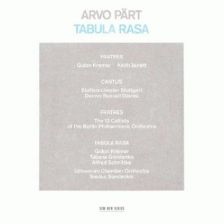 Tabula rasa. Fratres. Cantus.
Gidon Kremer, Tatjana Grindenko vns Alfred Schnittkeprepared pf Keith Jarrett pf Staatsorchester Stuttgart / Dennis Russell Davies, etc 
(ECM New Series)
The album that brought Pärt's name to the West, and to the world: superbly attentive performances, including contributions from Gidon Kremer and Alfred Schnittke. The Deluxe Limited Edition (released in 2010) includes a 200-page book with facsimiles of the composer's original manuscripts.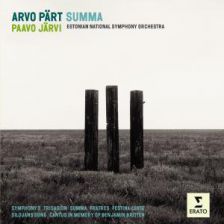 Symphony No 3
Estonian National Symphony Orchestra / Paavo Järvi
(Erato)
'Everywhere one senses the hovering spectre of early music ('Perotinitis', as I heard myself say) but this Third Symphony is the ideal stepping stone for first-timers who wish to journey from standard symphonic fare to Pärt's cloistered tintinnabulation.'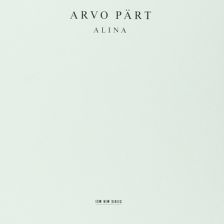 Für Alina. Spiegel im Spiegel
Vladimir Spivakov vn Dietmar Schwalke vc Sergei Bezrodny, Alexander Malter pfs
(ECM New Series)
Für Alina is not minimalism in the sense of 'hypnotic repetition', but 50 minutes or so spent attending to a few simple but beautiful ideas. And who could argue with that?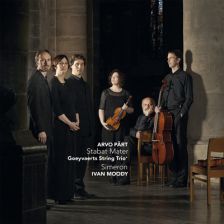 Stabat Mater
Zsuzsi Tóth sop Barnabás Hegyictnr Olivier Bertenten Goeyvaerts String Trio
(Challenge Classics)
'Their recording is made using just intonation rather than equal temperament. What might sound like a gimmick exposes new colour in the composer's spare score, each note glowing with harmonics and overtones, voices and strings ringing like a struck bell.'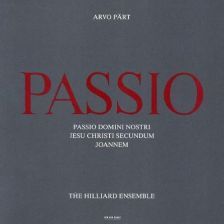 Passio
The Hilliard Ensemble
(ECM New Series)
'To the accompaniment of the wind buffeting the church of St Jude-on-the-Hill, London, the Hilliard Ensemble here solemnly perform what must surely be the bleakest, most ritualistic Passion to be composed since Heinrich Schutz's settings of the mid seventeenth century.'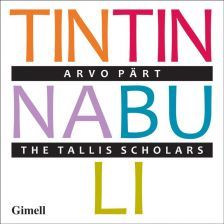 'Tintinnabuli'
The Tallis Scholars / Peter Philips
(Gimell)
'And in their performance (immaculate as always, apart from a very few issues – largely at the top of the texture – with vowel sounds and clarity of words), The Tallis Scholars have presented their chosen repertoire in the way they have always done best – as a sound world of profound beauty.'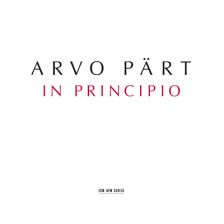 In principio
Estonian Philharmonic Chamber Choir, Tallinn Chamber Orchestra & Estonian National Symphony Orchestra / Tõnu Kaljuste
(ECM New Series)
'The dramatic directness of In principio, at 20 minutes the longest work on this CD, has one thinking of Janáček or even the Icelander Jón Leifs, not to speak of its candidly neo-Bachian progressions; exhilaration emanates from this score, along with piety and lamentation.'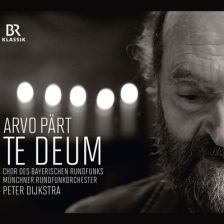 Te Deum
Bavarian Radio Choir; Munich Radio Orchestra / Peter Dijkstra
(BR-Klassik)
'Recorded in 2012 and 2014, the programme's centrepiece is a spellbinding account of the half-hour-long Te Deum, first heard in Cologne in 1985. Scored for three choirs, strings, prepared piano and a recording of a wind harp, this spacious music is full of alluring contrasts.'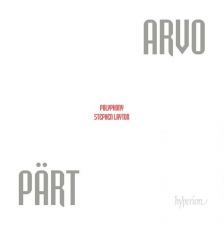 Choral Music
Polyphony / Stephen Layton
(Hyperion)
'This one is something special. In part this is because of the choice of repertoire, which mixes the familiar and the less-often heard, and includes two first recordings, and in part it is because of the exquisite sound produced by Polyphony.'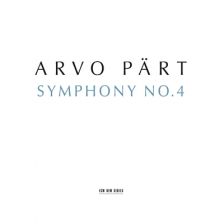 Symphony No 4
Los Angeles Philharmonic Orchestra / Esa-Pekka Salonen
(ECM New Series)
'I find it difficult to comment on the work structurally, so much of a continuous stream is it, but it is important precisely to emphasise the astonishing feeling for that very continuity that the LAPO under Salonen clearly has. The sheer beauty of the sound – and the silence – also does not escape them (I wonder if there is any orchestra on the planet that can make pizzicatos sound as sensuous as this?), but that is also part of the work's never-ending line. Repeated listening brings great rewards: this is a true symphony for the 21st century.'