Warner Music now launches 'Real Life Classics', a new series tailored to situations classical music lovers face every day.
Spanning Baroque to contemporary, the composer-based Real Life Classics rolls out an initial nine titles catering to all tastes and a wide range of activities for listeners on the go.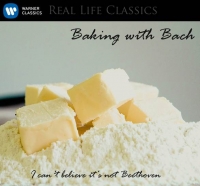 Baking with Bach
If you like Bach, you probably have good taste. But can you put your motet where your mouth is? All the musical inspiration you need to create tasty treats that would have delighted the boys in St Thomas' Choir, Johann Sebastian's many children and the sweet-toothed composer himself. Guten Appetit!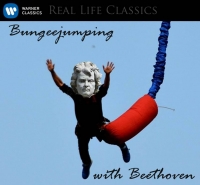 Bungee jumping with Beethoven
Because there's nothing more life-affirming than listening toOde to Joy or the Pastoral Symphony on headphones as you plunge from a dizzying height off the top of a craggy precipice. Tested by Warner's catalogue department.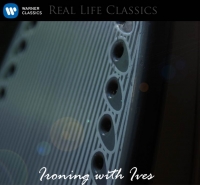 Ironing with Ives
The pioneer who marched to the beat of his own drum will brighten your whites and make your linens crisp as a freshly-laundered American flag with his lively orchestral works. Includes collectors' edition iron-on patch of Charles Ives' face.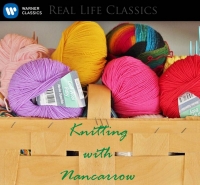 Knitting with Nancarrow
Includes bonus knitting patterns based on a player piano matrix – post your creations on Warner Classics' Facebook page!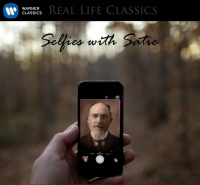 Selfies with Satie
What if, instead of carrying a hammer in his pocket on his evening strolls, the eccentric French composer had brought along a selfie-stick? The Gnossiennes will lend a timeless lightness and elegance to your selfies, while more playful numbers from Sports et divertissements can be matched to specific occasions: Picnic, Yachting, Fireworks, Tennis, Flirtation etc.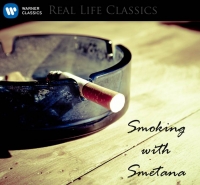 Smoking with Smetana
Physical release accompanied by government health warning sticker. If smoking in the Bohemian wilderness, be sure to dispose of cigarette butts responsibly.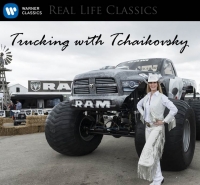 Trucking with Tchaikovsky
The sugar plum fairy will spirit away road rage with her delicate steps, while the 1812 Overture will blast you awake on a long-haul and help get your rig and cargo to your destination on time.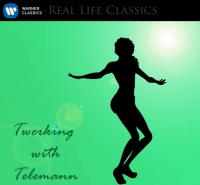 Twerking with Telemann
Get up on the table and dance like there's no tomorrow with the Baroque master's Table Music. Bound to appeal to young, supple music lovers dying to bust a move.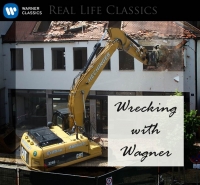 Wrecking with Wagner
Our extensive market research has revealed that demolition work is 142% more exciting with Ride of the Valkyries blasting from a loudspeaker.