Impromptu (1991)
'In a time of tantalising talent' – the trailer says – Emma Thompson plays host to 19th century country house shenanigans for the artistic luminaries of the day including Hugh Grant as an improbably healthy Chopin (Great work with the accent, there).
What the critics said : "They seem to be taking part in a musical comedy that never happens. I kept expecting the characters to burst into song, which would have been an improvement on the arch, puffy dialogue." (Los Angeles Times)
Callas Forever (2002)
In this fanciful fictionalisation, Fanny Ardant plays the great divaMaria Callas  as she and a producer friend (Jeremy Irons) plan a comeback in a mimed, televised version of Bizet 's Carmen . The plot is as bizarre as Irons' ponytail. 
What the critics said : "Half a pound of Roquefort left overnight in a glove compartment could not be cheesier. It's a camp extravaganza of such exquisite awfulness, such unembarrassable silliness, that you watch it hypnotised." (The Guardian)
Song of Norway (1970)
An attempt to capitalise on the success of The Sound of Music , this classic fail tried to tell the story of Edvard Grieg 's attempts to develop an authentic Norwegian sound. The cast included Harry Secombe, who later said it was the kind of film 'you could take the kids to see…and leave them there.'
What the critics said : "The movie is of an unbelievable badness; it brings back clichés you didn't know you knew." (Pauline Kael)

Lisztomania (1975)
Only British cinema's enfant terrible  Ken Russell could create such a travesty: The Who's Roger Daltrey as Franz Liszt , synthesiser wizardRick Wakeman as the Nordic god Thor, Paul Nicholas as a vampireWagner (dressed as Superman), and Ringo Starr as the Pope – a supergroup to rival The Traveling Wilburys.
What the critics said: "Ken Russell's Lisztomania has little, if anything, to do with the life and music of Franz Liszt – or of Wagner, Beethoven, Chopin and the other unfortunates it tramples on the way to its manic conclusion…Most people will probably despise it." (Roger Ebert)

Melba (1953)
A fictionalized account of the life of Australian soprano Nellie Melba, who reportedly bore no resemblance to the high-pitched characterisation by Patrice Munsel, known as 'Princess Pat' and the youngest singer ever to star at the Met. Dame Sybil Thorndike even pops up as Queen Victoria, suffering Melba singing 'Comin' Through the Rye'.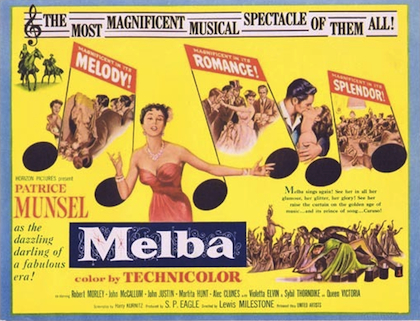 What the critics said : "…a mere offense to the taste and credulity of an average numskull, and it is assembled and played with little more sense." (New York Times)

Yes, Giorgio (1982)
In a film that opens ominously with a dedication 'to lovers everywhere', Pavarotti plays a married Italian tenor who loses his voice while touring the U.S.A. and falls in love with his throat specialist (as you do). The singer's only film role won him Golden Raspberry Award nominations for Worst Actor and Worst New Star.
What the critics said : "You know you're in trouble when a movie begins with nuns with a flat tire." (Roger Ebert); "Its sexual innuendoes will not disturb children, although adults may find them alarming." (New York Times)

The Music Lovers (1970)
Melvyn Bragg wrote the screenplay for Ken Russell's garish biopic of Tchaikovsky , which not unexpectedly plays fast and loose with facts in favour of flights of fancy. Richard 'Dr. Kildaire' Chamberlain was a pin-up version of the composer.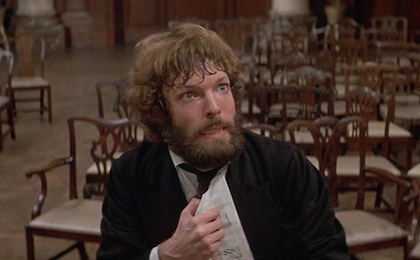 What the critics said : "The Music Lovers is libelous not only to the composer but to his music." (Roger Ebert); "Instead of a Russian tragedy, Russell seems more concerned with haunting the viewers' memory with shocking scenes and images." (Variety); "You really feel you should drive a stake through the heart of the man who made it. I mean it is so vile. It is so horrible." (Pauline Kael)

Bride of the Wind (2001)
This biopic traces Alma Mahler's love life with gloomy Gustav – played by Jonathan Pryce – and her considerable skills at seducing and dumping other legendary cultural icons in fin de siècle Vienna.
What the critics said: "Its idea of period drama amounts to a kind of highbrow name-dropping." (New York Times); "It has moments of humour, some of them intentional…" (Washington Post)

Unfinished Symphony (1934)
Franz Schubert gets a lucky break when he's invited to play for a princess. He performs a version of his new Symphony in B Minor but storms out in a rage when someone bursts out laughing, leaving the work – well – unfinished.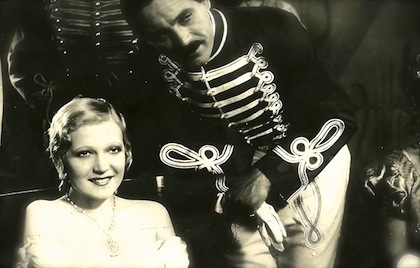 What the critics said : "a happy unconcern for dismal historical truths…mediocre and sometimes wretched photography" (New York Times)

Song without End (1960)
Dirk Bogarde is a dead ringer – not – for Franz Liszt , who wants to chuck his Countess lover and wed an already married Russian princess. The music, costumes and design are all sumptuous but poor Dirk looks mostly troubled.
What the critics said : "The story of Franz Liszt has been trimmed down and packed in to a point where it finally presents the brilliant pianist and nineteenth-century favorite as little more than a cliché."(New York Times)