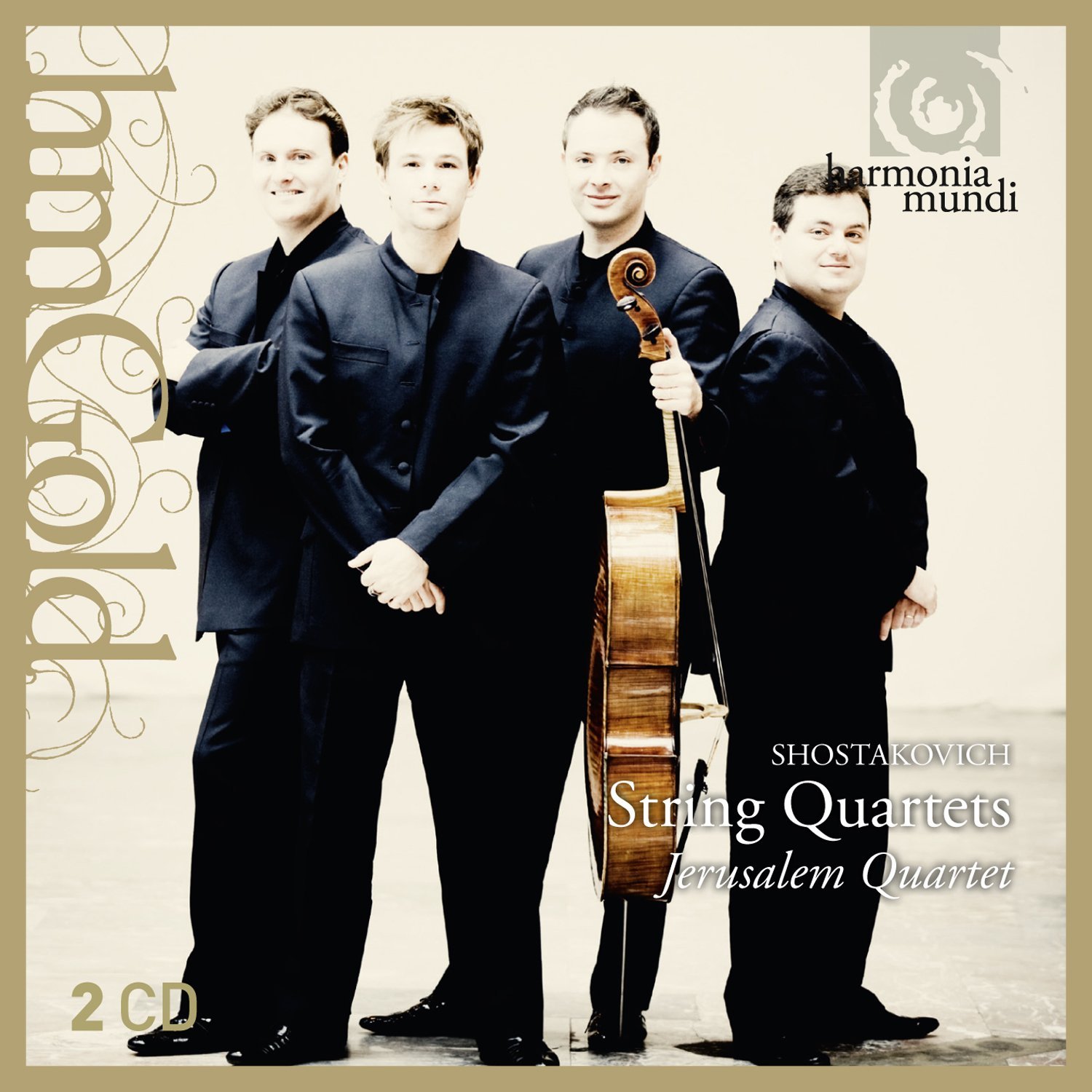 Shostakovich's 15 string quartets serve as both biography and reflections on his life.  No composer as him has put so much of himself into quartets, like a man writing his own obituary Dmitri Shostakovich composed his String Quartet No. 8 as a requiem for himself.
The Jerusalem Quartet record exclusively for Harmonia Mundi and their discs have been awarded with numerous prizes. In 2003 the Quartet were recipients of the first Borletti-Buitoni Trust Award. They were also part of the first ever BBC New Generation Artists scheme from 1999 to 2001. Their recording of Haydn's String Quartets won the chamber category of the 2010 BBC Music Magazine Awards and the Diapason d'Or Arte, while their release of Schubert's Death and the Maiden Quartet received an ECHO Klassik Award in 2009 and was featured as Editor's Choice in the July 2008 edition of Gramophone Magazine.
This collection of String Quartets by Dmitri Shostakovich features recordings by the highly acclaimed Jerusalem Quartet from 2005 and 2007. Jerusalem Quartet's performances  are in general the windows into Shostakovich's soul.
[asa]B009AXXGKO[/asa]