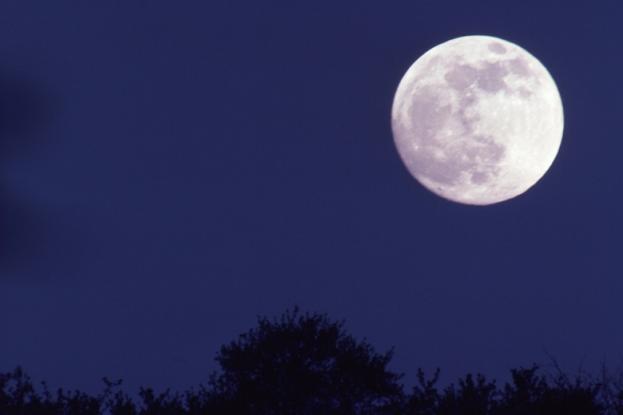 Bartók– Piano Concerto No. 3, 2nd movement 'Adagio religioso'
Composed after leaving Hungary due to the outbreak of WWII, this contemplative movement by Bartók appears to be looking back to his homeland. The peace of the C major chorale is broken by restless piano figures, before the middle section appears to evoke nocturnal wildlife. The yearning encapsulated by this slow movement is intensified by a reminiscence of Wagner's Tristan chord.
Revueltas – La Noche De Los Mayas
Mexican Silvestre Revueltas composed this score for the 1939 film of the same name.  Including an expanded percussion section, the concert suite evokes the night rituals of the Mayan civilization through primitive rhythms and Stravinskian harmonies. Passing from the brooding opening through an infectious scherzo and a reverent slow movement, the work culminates in the frenzied final dance.
Dvorak – 'Song to the Moon' from Act 1 of Rusalka
Dvorak's opera Rusalka tells a tale of doomed love between a Prince and Rusalka, daughter of the Water-Goblin. This aria appears near the beginning of the fairy-tale narrative, as the eponymous nymph pleads for the moon to tell the Prince of her love. Despite the simple serenade accompaniment, the aria allows a beautiful vocal display for the heroine. And when it comes to depicting moonlight reflecting off water, Dvorak's harp has few peers.
Schoenberg – Verklärte Nacht
Composed in 1899 in just three weeks, this sextet was inspired by Schoenberg's feelings for Mathilde von Zemlinsky (whom he would later marry). The work is based upon Richard Dehmel's poem of the same name, which describes a man and a woman walking through a moonlight forest. The work was highly controversial when premiered in 1902 due to the wide-reaching harmonic language.
Khachaturian – Masquerade Suite: Nocturne
The Soviet-Armenian Khachaturian created this suite (most famous for its Waltz) in 1944 to accompany the Russian writer Mikhail Lermontov's play of the same name. The dreamy violin solo of the Nocturne is underpinned by nostalgic lines in woodwind and horn, creating meltingly romantic harmonies.
Rachmaninov – Suite No. 1 'Fantaisie-tableaux' Op. 5: II. And Night, And Love
An illustration of four poetic extracts by Lermontov, Byron, Tyutchev and Khomyakov, this suite was composed for two pianos in 18933 and dedicated to Tchaikovsky. The insistence of the opening idea prompts a liquification into streams of arpeggiatios, finally reaching a rhapsodic high before slowly dissolving to an introspective close.
By Katy Wright  from the BBC  classical-music.com